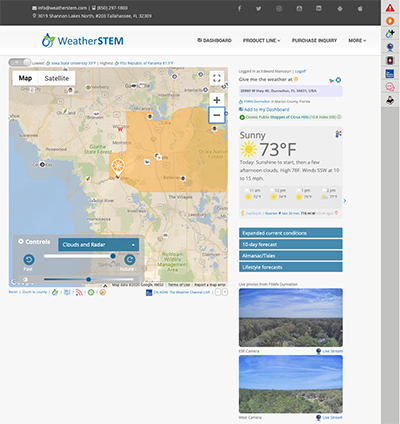 A mesonet is a network of weather stations distributed across a geographic domain.
MesoSTEMs then, created by WeatherSTEM, are distributions of WeatherSTEM Units across a geographic domain.
MesoSTEMs aggregate data and images from WeatherSTEM units deployed across a state as well as from our partners in the public and private sector including the National Weather Service, The Weather Company (IBM), EarthNetworks, to name a few.
The end result is a truly revolutionary weather dashboard that speaks to the particular state's unique challenges and opportunities.
MesoSTEMs can be deployed in partnership with numerous public and private entities and corporate sponsorships are available.
Interested in seeing a MesoSTEM in your state? Contact us today at mesostem@weatherstem.com.