WeatherSTEM Announces the Breeze Package
Introducing a Raspberry Pi-based Weather Station from SwitchDoc Labs that Uploads Data and Images to WeatherSTEM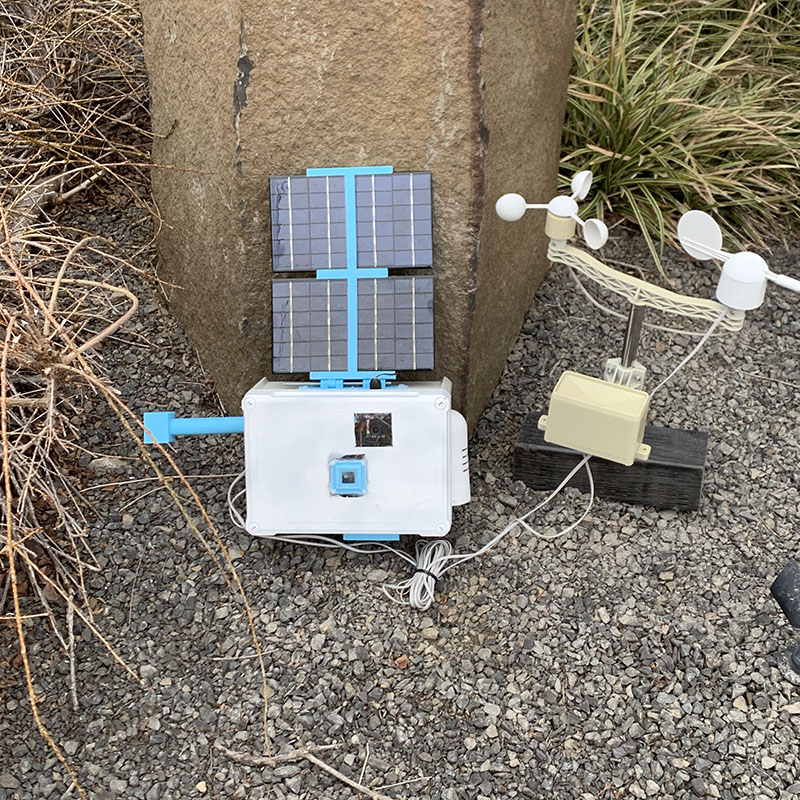 WeatherSTEM is proud to announce a new partnership with SwitchDoc Labs, an innovative Internet Of Things (IoT) company based in Idaho.
SwitchDoc Labs specializes in the creation of amazingly compact, affordable weather stations and their latest product, called SkyWeather, is integrated with WeatherSTEM.
SkyWeather is based on an invention called the Raspberry Pi which is a credit-card sized Linux computer that retails for around $35 US but has the computing power of laptops and desktops many times more expensive.
The affordability and portability of the Raspberry Pi makes it an extremely attractive option for embedding computer technology into everyday objects which has helped create an entire industry known as the "Internet of Things", or IoT for short.
WeatherSTEM and SwitchDoc Labs have partnered to create a package called WeatherSTEM Breeze that combines the SkyWeather station with WeatherSTEM's cloud-based web, mobile, and social media weather monitoring and education platform.
The SkyWeather station offers an amazingly rich array of sensors in addition to a high resolution "Cloud Camera".
What can you Measure with SkyWeather?
Barometric Pressure
LIGHTNING!
Outside Temperature
Outside Humidity
Altitude
Inside Temperature
Inside Humidity
Air Quality - AQI (your own local Air Quality Sensor)
Sunlight
Wind Speed
Wind Direction
Rain
How will SkyWeather Integrate with WeatherSTEM?
Each SkyWeather station will:
Publish data and images to its own WeatherSTEM website once per minute
Store data and images permanently that are accessible via the WeatherSTEM Data Mining Tool
Integrate data and images into WeatherSTEM's education repository that you and your stakeholders will have access to
Publish data and images to the WeatherSTEM SkyWeather social media platform integrated with Twitter, Facebook, and YouTube
Create daily time-lapse "sky movies"
Integrate data into WeatherSTEM's Safety Platform featuring lightning alerts and other important situational awareness notifications
Offer the capability for real-time, moment by moment data streaming
Enable real-time access to the data via WeatherSTEM's API
So much more!
The SkyWeather station will offer numerous power and connectivity options including solar panels for power and cellular and WiFi for connectivity.
Data and images from SkyWeather will flow seamlessly into WeatherSTEM's robust gallery of more than 100 standards-based weather lessons and our full year high school level Meteorology course.
In addition to the high quality curricular materials available from WeatherSTEM that cover topics from Meteorology and adjacent disciplines, lessons that help students understand the inner workings of the amazing SkyWeather station will be available that promote opportunities for enhanced computer literacy for participating students. (See an example of our lesson on creating weather widgets at https://learn.weatherstem.com/modules/learn/lessons/115/05.html)
SwitchDoc Labs CTO and Founder Dr. John Shovic had the following comments about this newly formed partnership:
"The combination of the WeatherSTEM cloud and the SwitchDoc Labs SkyWeather system takes the idea of local weather monitoring to a whole different level. The thing that has been missing from the "Maker" Raspberry Pi weather station market has been the weather cloud, social integration and educational content. The partnership between WeatherSTEM and SwitchDoc Labs really makes this happen and brings a whole new level of technology to the area. We are so excited to be working with WeatherSTEM."
WeatherSTEM CEO and Founder Ed Mansouri had this to say about the exciting collaboration:
"Our partership with SwitchDoc Labs enables us to offer a powerful yet affordable product for the individual weather enthusiast for use at their home or small business. We are extremely excited to have met SwitchDoc Labs' CTO and Founder Dr. John Shovic who is perhaps the World's most passionate and accomplished creator of miniaturized weather monitoring technology."
SwitchDoc Labs and WeatherSTEM have partnered to create a project on the Kickstarter platform which is a practical model for entrepreneurs to introduce their creations to the world in a way that allows them to gain critical early feedback and raise some funds for further development and full product release.
If you would like to be amongst the first to get your hands on the revolutionary SkyWeather station and see how well it integrates with WeatherSTEM, head over to the Kickstarter project page for SkyWeather at https://www.kickstarter.com/projects/sunair/skyweather-a-raspberry-pi-weather-station-for-the.
Stay tuned to WeatherSTEM for further information and for full product release and pricing information. Later in 2019, this product offering will be commercially available for purchase from both SwitchDoc Labs and WeatherSTEM.
The Breeze Package
SkyWeather weather station

Benefit: The station makes measurements of wind speed/direction, solar/UV radiation, precipitation accumulation and intensity, temperature, pressure, and humidity.

High resolution weather camera

Benefit: Don't just tell your stakeholders the weather, SHOW them! Our standard package comes with a single high resolution cloud camera but you can add as many as you want to your package.

Access to the WeatherSTEM Practical Lightning Assistant

Benefit: Monitor real-time lightning activity and configure notifications when it gets too close for comfort.

Access to WeatherSTEM Dashboard

Benefit: Access real-time and forecast radar and satellite imagery to track the storms.

Access to WeatherSTEM Notify

Benefit: Get notified when severe weather alerts are issued or when your WeatherSTEM instruments measure conditions at, above, or below user-defined thresholds. Also trigger alerts based on forecast conditions.

Custom WeatherSTEM website

Benefit: Each system broadcasts to its own website open to the public like this one at the St George Island Bridge in Franklin County, Florida.

Mobile App

Benefit: Your system will have a landing page on the free WeatherSTEM mobile app for iOS and Android.
Add-on Options

Solar power

Benefit: There is no risk of downtime from power outages as Breeze Solar is powered entirely by the sun.

Cellular connectivity

Benefit: There is no risk of downtime from Internet outages as Breeze Cellular connects to the Internet via a Sierra Wireless device that is part of the package.
Contact Us
We'll let you know as soon as WeatherSTEM Breeze is available for purchase!