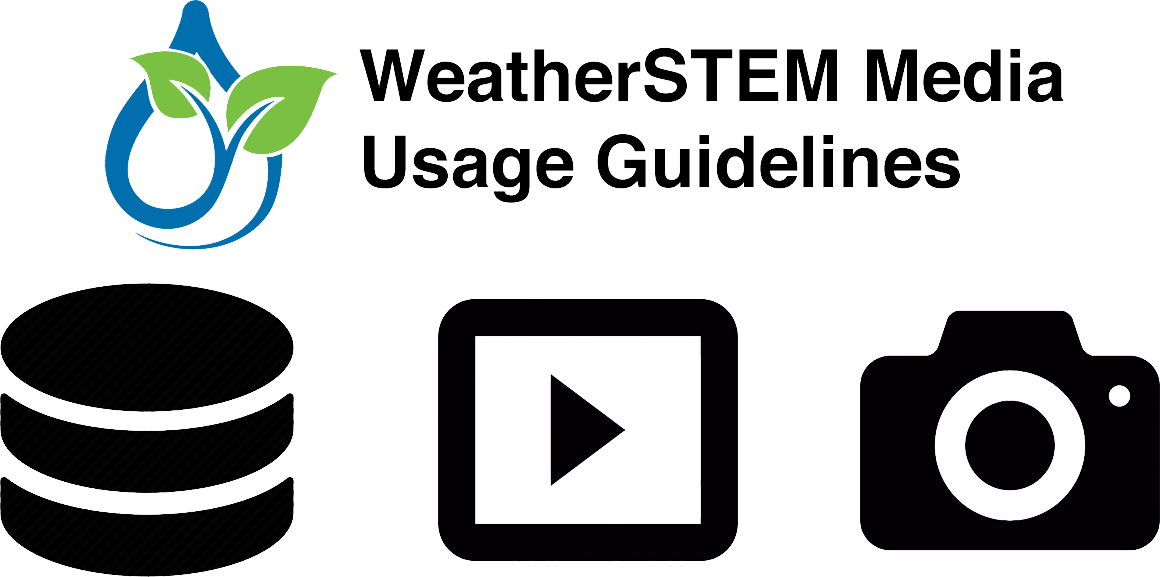 We welcome and encourage you to freely use any images, data, and videos captured by any of our systems. We just have some simple guidelines we ask you to follow:
Give recognition to WeatherSTEM as the source of the media. On social media, this would include tagging @WeatherSTEM on Twitter or WeatherSTEM on Facebook. We depend on these attributions to help spread the word about our program.
Give recognition to the host of the WeatherSTEM system (i.e. "Video from the WeatherSTEM system at Penn State University"). Each WeatherSTEM site hosts its own Facebook and Twitter page so it would be good if you could tag those properties too.
If you're using our API, use common sense in the volume of calls made to it. The API is a free service and not designed to accommodate millions of requests per user per day like high volume commercial services from companies like The Weather Company. If you have a project that will make a particularly high number of calls to our API, feel free to contact us and we can assist you.
Some of our cameras offer real-time live streams but:

They are not intended to be embedded into high traffic sites.
Automated recording of the streams is strictly forbidden

Do not ever use any images or videos captured by our system to disrespect, harass, intimidate, or make fun of anyone or anything.
Sadly, our systems have captured images and videos of severe weather that has resulted in injuries, property damages, and even fatalities. Be mindful and sensitive to this in the utilization of any media capturing severe weather events.
Contact media@weatherstem.com if you have any questions or need any assistance in using any of our data, images, or videos.