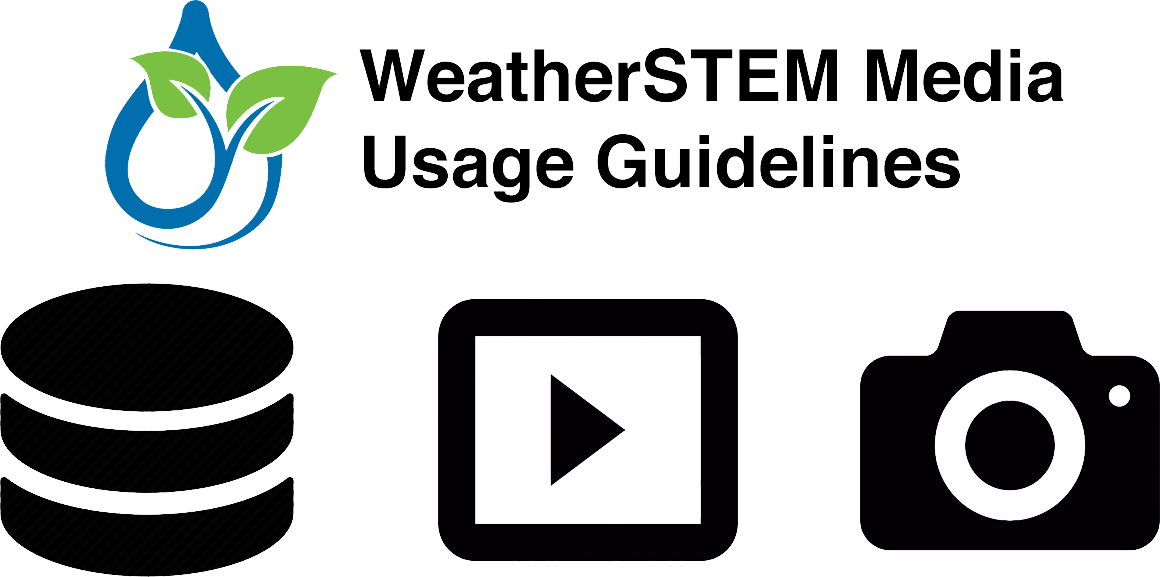 Our Media Usage Guidelines have recently changed.
You must have permission from WeatherSTEM, in writing, to reuse any content in any medium (print, digital, broadcast, etc.) that has been derived from a domain or subdomain of weatherstem.com including weather data, camera imagery, and camera video.
When using our content, give recognition to WeatherSTEM as the source of it. On social media, this would include tagging @WeatherSTEM on Twitter or WeatherSTEM on Facebook. We depend on these attributions to help spread the word about our program.
Give recognition to the host of the WeatherSTEM system (i.e. "Video from the WeatherSTEM system at Penn State University"). Each WeatherSTEM site hosts its own Facebook and Twitter page so it would be good if you could tag those properties too.
If you're using our API, use common sense in the volume of calls made to it. We at our sole discretion will suspend or even terminate you from using our API if you are making what we deem to be an excessive amount of calls to the service.
Some of our cameras offer real-time live streams. Here are our Video Usage Guidelines:

Access to our live streams requires a WeatherSTEM LiveStream Token
Many of our systems are connected to cellular modems and we need to impose a way to control access to live streams
Live streams are NOT intended to be embedded into high traffic sites
Do not attempt to connect to more than one live stream at a time
Automated recording of live streams is forbidden. Any individual or organization breaking this rule will be permanently banned from accessing WeatherSTEM's web, mobile, and social media resources.

Do not ever use any images or videos captured by our system to disrespect, harass, intimidate, or make fun of anyone or anything.
Sadly, our systems have captured images and videos of severe weather that has resulted in injuries, property damages, and even fatalities. Be mindful and sensitive to this in the utilization of any media capturing severe weather events.
Contact media@weatherstem.com if you have any questions or need any assistance in gaining permission to use any of our data, images, or videos.