High school Meteorology course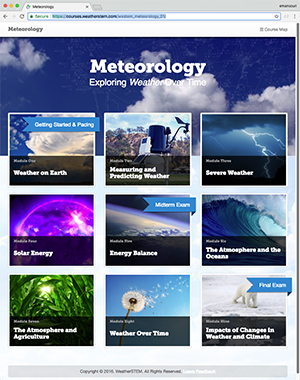 No matter where you live, you likely live in a state that has its share of weather-related challenges and hazards.
In most states, weather is the primary factor in the most significant industries including tourism, agriculture, and shipping.
Shouldn't students in your state be amongst the most weather literate citizens?
With WeatherSTEM's full-year high school-level Meteorology course, your students will be able to be just that.
The course was built from the ground-up by a team of Meteorologists, graphic designers, and science education experts.
The class is as beautifully designed as it is educational and your students and teachers will love it.